Kenwood United Church of Christ
Address: 4600-08 S. Greenwood Av.
Year Built: 1887 - 1888
Architect: William W. Boyington
Date Designated a Chicago Landmark: October 5, 2011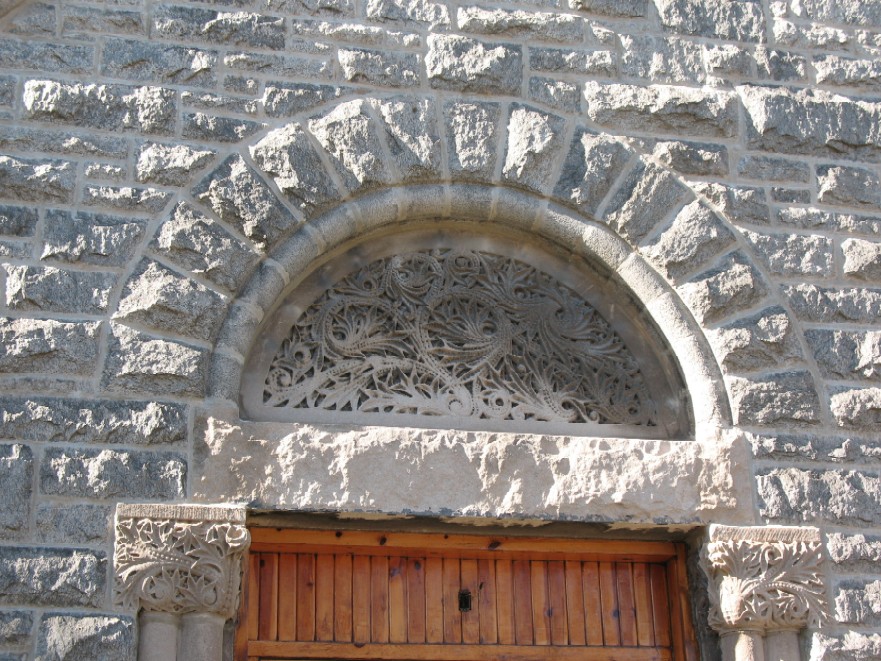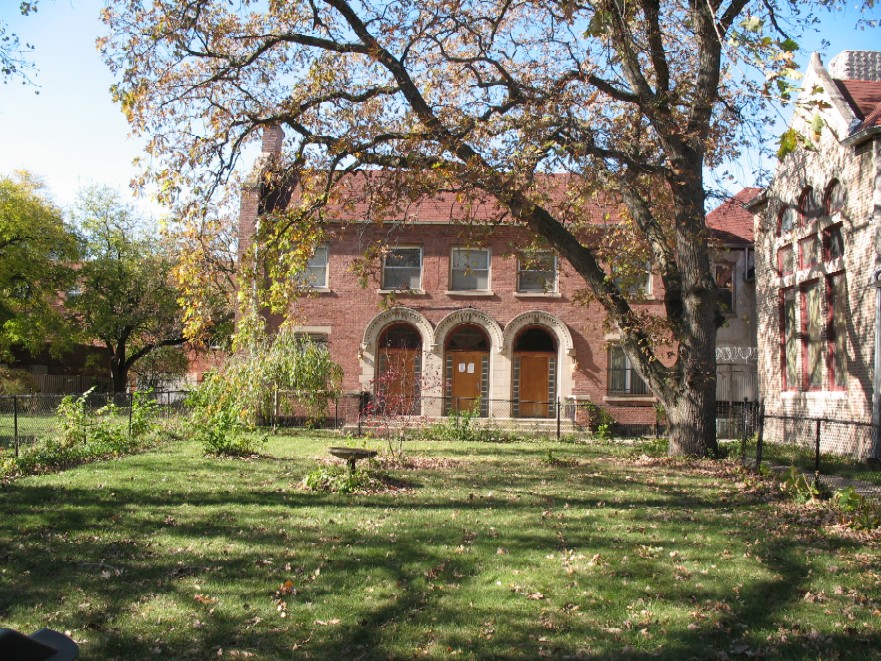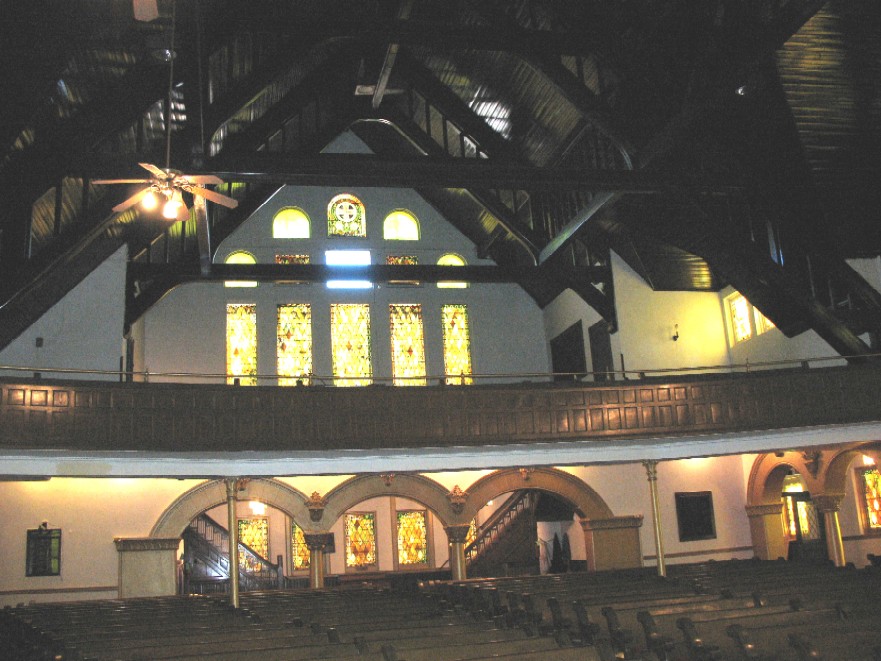 Located in Chicago's South-Side Kenwood neighborhood, the Kenwood United Church of Christ is an outstanding Richardsonian Romanesque-style church building, a popular late 19th-century architectural style based on the work of nationally-renowned architect Henry Hobson Richardson. The building's rough-textured granite and sandstone walls; corner bell tower; round-arched entrances, windows and tower openings; and foliate-detailed columns and sculptural panels comprise a textbook example of this medieval-influenced style. A 1924 gymnasium wing by architects Chatten and Hammond is designed in a modest twentieth-century variation on the Romanesque Revival and complements the older church building.
The building was originally built for the Kenwood Evangelical Church, conceived as a nondenominational "community church" that drew congregants from throughout the Kenwood community. Members included John G. Shedd, president of Marshall Field & Co. and the benefactor of the Shedd Aquarium, and Edgar Lee Masters, noteworthy poet and author of Spoon River Anthology.
The building is a rare-surviving work of architect William W. Boyington, working in association with Harry B. Wheelock. Boyington was one of the earliest architects working in Chicago, arriving in the city in 1853. During his more than forty-year practice, Boyington designed many of the burgeoning city's most prominent buildings, almost all of which were either destroyed in the Chicago Fire of 1871 or subsequently lost to redevelopment. Four that remain are Chicago Landmarks: the iconic Old Chicago Water Tower and the Pumping Station on North Michigan Ave.; the Rosehill Cemetery Gatehouse on N. Ravenswood Ave. on Chicago's North Side; and the Soldier's Home on E. 35th St. on Chicago's South Side.